2G+ rules in effect Because the 7-day incidence is over 100 (per 100K), we're going to add another requirement that you and your +1 get tested in addition to being 2G. This means going to a test center and getting a schnelltest, or doing one at-home. The price at a center varies from €15-25, and an at-home test is usually a few euros. We'll have some tests at our apartment, but not enough to cover everyone. Apologies for the last minute inconvenience, but we want everyone to feel comfortable.
(read the whole thing)
Friends,
38 is the new 28, come celebrate the gift of aging ungracefully. If you're receiving this e-mail (directly from me), you and a plus one are invited over to Linienstraße 50 (my # is +4915159873000).
The party that was promised—we're putting together a rollicking good time: part-birthday party, halloween party, a breath of existential relief from the pandemic. The theme is rich and unfocused, just like my interests and professional career.
💉 2G 2G+ rules in effect
We're going to be under 2G rules (need to be fully vaccinated, or recovered). The only exception is we'll allow Sputnik, since it's basically the same as AZ (thanks espionage!). We will be checking—so double check with your guests. Edit: See callout above ☝️
My test results → it took <5m to complete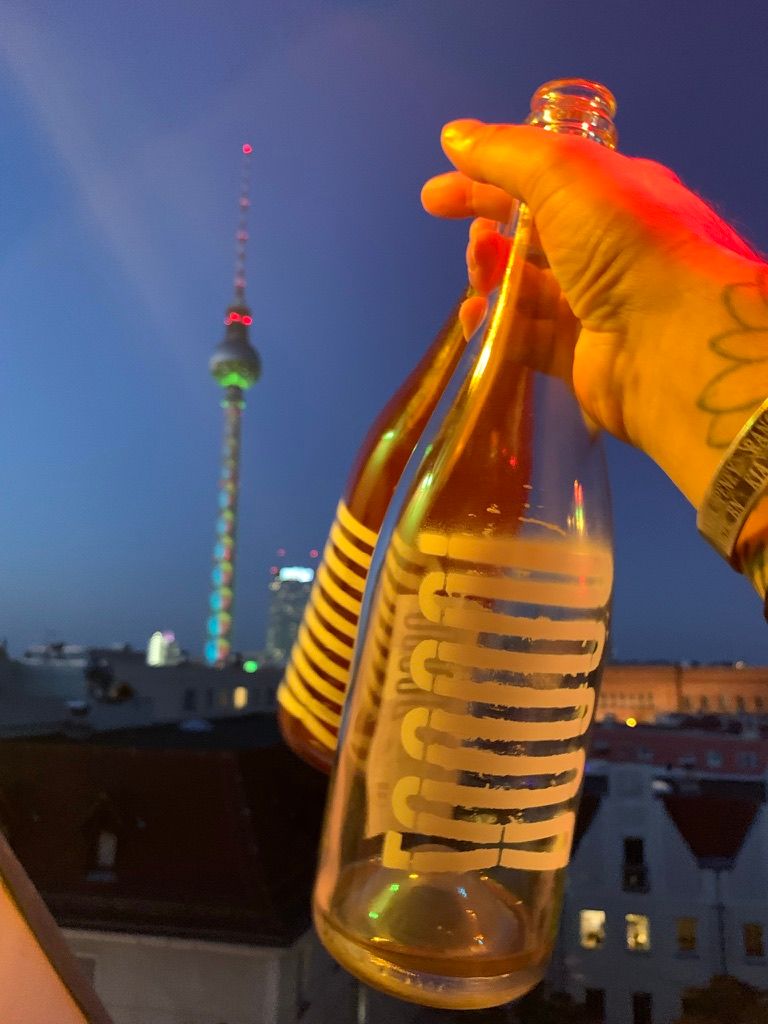 🍕🍷 Food and booze
We'll be seeding the party with food (still deciding, but probably ordering because cooking = a lot of prep time during the week). We'll ensure that we have some great vegan options. That being said, we encourage you to bring some food—insofar that it isn't potato chips. I'd prefer you bring a head of raw cauliflower than a bag of "crisps".
The same goes for the booze. I'm producing ~5-6 bottles of my bathtub brew (Milk), and will have a couple cases of beer and wine. But to be safe, bring some booze.
🎁 Birthday presents
I'm not 10 years old, you don't need to bring a gift. Or a re-gift. Unless it's a triathlon bike (56cm). I won't turn that down. If you insist, save your hard-earned cash for later—I'm going to spin up a fundraiser later this week for some real causes.
🐶 Dogs
👹 Costumes
Costumes are not mandatory, but encouraged. We'll host an informal competition (w/voting) around 9p and the winner gets a bottle of Milk 🍼.
🎹 Music
If you want to gift the world with your playlisting prowess, I'm planning to syndicate DJ duties with some of you (Rodrigo, Roaa—looking at you!). If you want Berlin techno, we can redirect you to the appropriate club that needs your support. For this evening, we're going around the globe, exploring imaginary communities, and appropriating all the cultures...
⏱ Timeline
Festivities start at sundown (7p) and last until whenever. Loud music will stop at midnight, though remnant guest and aural artifacts can be found until 4a...
🙏 In conclusion
I really hope you all can join. We're putting together an outstanding, intelligent, kind, and interesting crowd and it's gonna be a rich experience with you there. Please let me know if you're bringing a plus one by responding to this e-mail by Wednesday (27 Oct) so I can budget accordingly.
Amitie Sincere,
John